The Elder Scrolls V Skyrim Legendary Edition Steam CD Key
Skyrim Special Edition, ganador de más de 200 premios al "Juego del año", da vida a la fantasía épica con un nivel de detalle asombroso. La Special Edition incluye el juego aclamado por la crítica y los complementos, así como nuevas características: gráficos y efectos renovados, rayos crepusculares volumétricos, reflejos en tiempo real, profundidad de campo dinámica y muchas más. Además, Skyrim Special Edition lleva todo el poder de los mods a PC y Xbox One: nuevas misiones, entornos, personajes, diálogos, armaduras y armas, entre otras muchas cosas. ¡Con los mods, la experiencia no tiene límites!
COMPRAR AHORA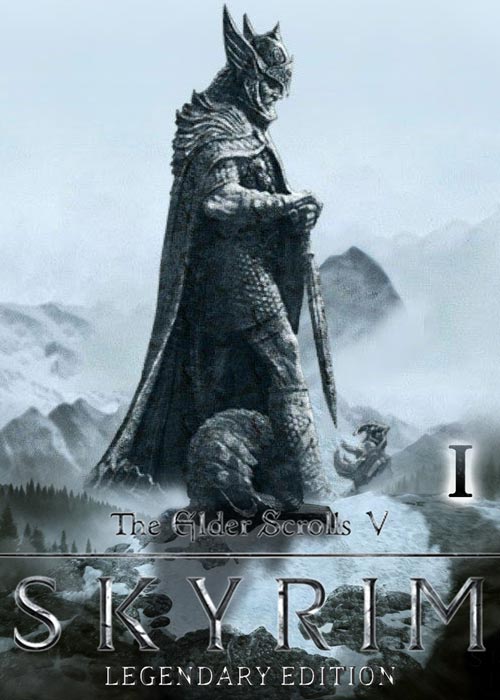 Nuevo
Plataforma:
Región:
etiquetas: ACT AVG RPG
También te puede interesar
Descripción del Producto
The Elder Scrolls V: Skyrim - Legendary Edition is the definitive way to play the latest entry into Bethesda's signature franchise. Become a Dragonborn, a person able to take the power of draconic Shouts and turn it on the suddenly invading legendary reptiles. Take part in the civil war between Stormcloaks and the Empire. Become the Companion, an assassin, or the most notorious criminal that Skyrim has ever known. Or all at once. Whatever your choice, The Elder Scrolls V: Skyrim - Legendary Edition will provide enough adventures to last for years.

Features:
Live Another Life, In Another World - Play any type of character you can imagine, and do whatever you want; the freedom of choice, storytelling, and adventure of The Elder Scrolls comes to life in one legendary experience complete with added weapons, armor, spells, and shouts from all three official add-ons.

Dawnguard - The Vampire Lord Harkon has returned to power. By using the Elder Scrolls, he seeks to do the unthinkable - to end the sun itself. Will you join the ancient order of the Dawnguard and stop him? Or will you become a Vampire Lord? In Dawnguard, the ultimate choice will be yours.

Hearthfire - Purchase land and build your own home from the ground up - from a simple one-room cottage to a sprawling compound complete with an armory, alchemy laboratory, and more. Use all-new tools like the drafting table and carpenter's workbench to turn stone, clay, and sawn logs into structures and furnishings. Even transform your house into a home by adopting children.

Dragonborn - Journey off the coast of Morrowind, to the vast island of Solstheim.Traverse the ash wastes and glacial valleys of this new land as you become more powerful with shouts that bend the will of your enemies and even tame dragons. Your fate, and the fate of Solstheim, hangs in the balance as you face off against your deadliest adversary – the first Dragonborn.