Call of Duty Ghosts Steam CD Key
Call of Duty: Ghosts Superados en número y en armamento. Pero nunca vencidos. Bienvenido a Call of Duty: Ghosts, un extraordinario paso adelante en una de las mayores sagas de todos los tiempos en el sector del entretenimiento. Este nuevo capítulo de Call of Duty cuenta con una nueva dinámica en la que el jugador forma parte de una nación destrozada que no lucha por la libertad, sino por sobrevivir. Diez años después de un acontecimiento devastador, el equilibrio de poder mundial y las fronteras nacionales han cambiado de manera permanente. Con la economía y el gobierno hechos trizas, el país ya no es una superpotencia y el que era un poderoso ejército está al borde del colapso. Respecto a lo que queda de las fuerzas de operaciones especiales, un misterioso grupo conocido como "Ghosts" está al frente de la lucha contra una nueva potencia mundial tecnológicamente superior. Un nuevo motor de próxima generación da vida a esta intrépida visión del universo Call of Duty y ofrece unos niveles espectaculares de realismo y rendimiento, sin perder la velocidad y la fluidez de las 60 fotogramas por segundo en todas las plataformas.
COMPRAR AHORA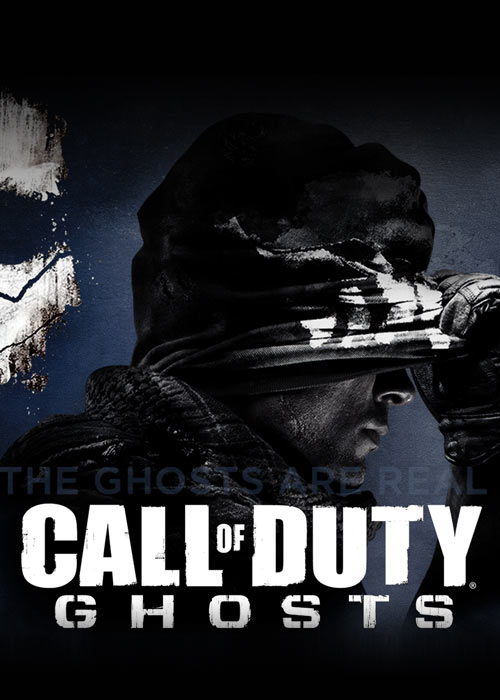 Plataforma:
Región:
etiquetas: FPS
También te puede interesar
Descripción del Producto
CD key Information:
call of duty ghosts Steam CD-Key is the serial number or product code which is a combination of letters and numbers that activates call of duty ghosts, normally found on a sticker inside the game's case or printed on the game's quick reference card. The purchased call of duty ghosts Steam CD-Key global is used to register and activate the relevant game. Depending on the product, SCDKey.com provides this in the form of a scan of the code or the actual code in text format.

Note: All of our products are delivered digitally in the format of a call of duty ghosts Steam CD-Key which can be activated on one the relevant platform shown above. Welcome to order.