WRC 6 FIA World Rally Championship Steam CD Key
En un circuito de carreras, es el coche el que marca la diferencia. En un rally, es el piloto. WRC 6 te pone a prueba: niebla, barro, pinchazos, conducción nocturna, averías del motor... Tendrás que hacer frente a todo. WRC 6 también incluye: todo el contenido oficial de 2016 (incluido el rally de China), 11 etapas superespeciales a escala 1:1, multijugador local en pantalla dividida, marcadores mundiales y nuevos desafíos online cada semana, todos los coches y las pistas en alta definición, dos nuevos modos de juego, cámaras de juego aún más espectaculares y acceso gratuito a la temporada eSports WRC 2017.
COMPRAR AHORA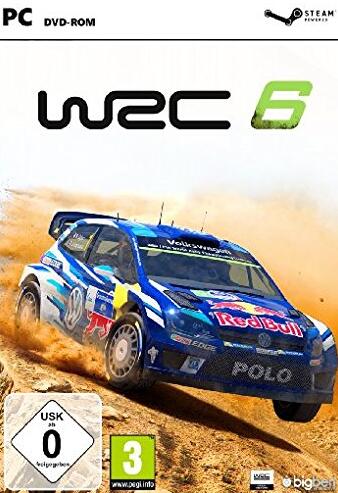 Nuevo Caliente
Plataforma:
Región:
etiquetas: RAC
También te puede interesar
Descripción del Producto
On a race track, it's the car that makes all the difference. In a rally, it's the driver. WRC 6 puts you to the test: fog, mud, punctures, night racing, engine breakdowns... you have to deal with it all. WRC 6 also includes: all of the official 2016 content, including Rally China, 11 Super Special Stages on a 1:1 scale, local split-screen multiplayer, worldwide leaderboards and new online challenges every week, all the designated cars and courses in very high definition, two brand new modes, even more spectacular game cameras and free access to the entire 2017 eSports WRC!