Total War Warhammer Old World Edition Steam CD Key
Total War: WARHAMMER El Viejo Mundo tiembla bajo el incesante fragor de la batalla. ¡La única constante es la GUERRA! Total War: WARHAMMER es un juego fantástico de estrategia de proporciones épicas y combina una adictiva campaña de construcción de imperios por turnos con colosales y brutales batallas en tiempo real. Todo ello en el vívido e increíble mundo de Warhammer Fantasy Battles. Lidera cinco razas completamente distintas: Bretonia, el Imperio, los Enanos, los Condes Vampiro y los Pieles Verdes, cada una de ellas con sus propios personajes, unidades de combate y estilo de juego. Lleva tus ejércitos a la guerra al mando de legendarios Señores del mundo de Warhammer Fantasy Battles y equípalos con épicas armas, corazas y magia letal, obtenidos en cadenas de aventuras individuales. Por primera vez en un juego de Total War, podrás dominar tormentas de energía mágica que te ayudarán a la batalla y, también, conquistar los cielos con criaturas voladoras, desde feroces Dragones a Serpientes Aladas y sin olvidar los gigantescos Hipogrifos.
COMPRAR AHORA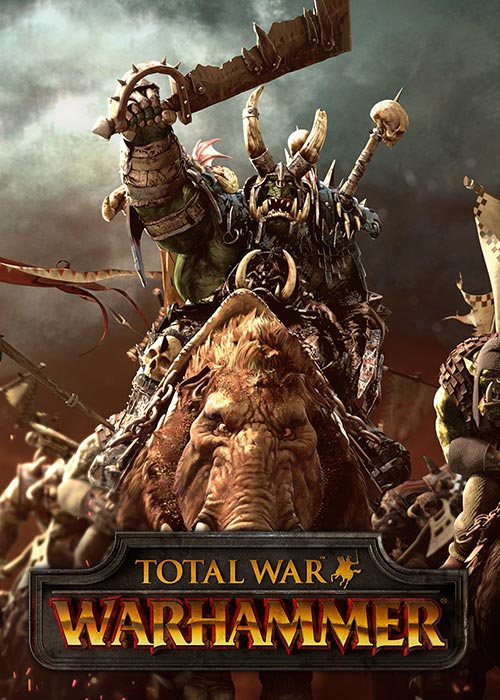 Nuevo Caliente
Plataforma:
Región:
etiquetas: SLG RTS
También te puede interesar
Descripción del Producto
Hundreds of hours of gameplay await you at the dawn of a new era. Total War: WARHAMMER brings to life a world of legendary heroes, towering monsters, flying creatures, storms of magical power and regiments of nightmarish warriors.Command four wholly different races: the Empire, the Dwarfs, the Vampire Counts and the Greenskins, each with their own unique characters, battlefield units and play style.For the first time in a Total War game, harness storms of magical power to aid you in battle and take to the skies with flying creatures, from ferocious dragons and wyverns to gigantic griffons.