The Witcher 3 Wild Hunt GOTY Edition GOG CD Key
Juega a la versión más completa y pulida del juego más galardonado de 2015 -The Witcher 3: Wild Hunt. Ahora disponible con todas las expansiones y el contenido adicional. ¡Conviértete en un cazador de monstruos profesional y embárcate en una aventura épica! Desde su lanzamiento, The Witcher 3: Wild Hunt se convirtió en un clásico, con más de 250 premios Game of the Year. Disfruta de una aventura de mundo abierto de más de 100 horas y de sus expansiones, que suman 50 horas más. Incluye las expansiones Hearts of Stone y Blood & Wine, que ofrecen 50 horas adicionales de narrativa así como nuevas características y nuevas zonas que expanden el mundo que se puede explorar ¡en más de un tercio del tamaño original! Acceso a todo el contenido adicional publicado hasta el momento, incluyendo armas, armaduras, misiones secundarias, modos de juego ¡y nuevas cartas de GWYNT! Incluye todas las actualizaciones visuales y técnicas así como una nueva interfaz de usuario rediseñada por completo basándonos en los comentarios de los miembros de la comunidad de The Witcher.
COMPRAR AHORA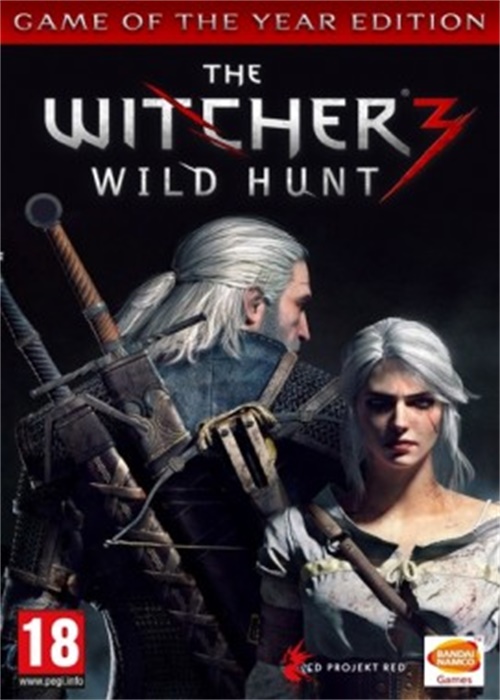 Plataforma:
Región:
etiquetas: ACT AVG RPG
También te puede interesar
Descripción del Producto
Note:Please activate this product on GOG Client. This product is NOT for steam.
The Witcher 3:Wild Hunt is the final episode of the award-winning RPG series and a triumphant finish to the legend of Geralt of Rivia. While the Witcher 3 is the pinnacle to the Witcher series, it is also a standalone story that players new and old will love, as they have another chance to live the dangerous life of a witcher. The Witcher 3 will have a free roaming, open world to explore. The story will have many non-linear quests to keep players satisfied for over 100 hours.
The Witcher: Wild Hunt is a story-driven, next-generation open world role-playing game set in a visually stunning fantasy universe full of meaningful choices and impactful consequences. In The Witcher you play as the professional monster hunter, Geralt of Rivia, tasked with finding a child of prophecy in a vast open world rich with merchant cities, viking pirate islands, dangerous mountain passes, and forgotten caverns to explore. PLAY AS A HIGHLY TRAINED MONSTER SLAYER FOR HIRE - Trained from early childhood and mutated to gain superhuman skills, strength and reflexes, witchers are a distrusted counterbalance to the monster-infested world in which they live.
Features:
EXPLORE A MORALLY INDIFFERENT FANTASY OPEN WORLD - Built for endless adventure, the massive open world of The Witcher sets new standards in terms of size, depth and complexity.
CHASE DOWN THE CHILD OF PROPHECY - Take on the most important contract to track down the child of prophecy, a key to save or destroy this world.
FULLY REALIZED NEXT GENERATION - Built exclusively for next generation hardware, the REDengine 3 renders the world of The Witcher visually nuanced and organic, a real true to life fantasy.