¡Explora una vasta galaxia llena de maravillas! Paradox Development Studio, creadores de las series Crusader Kings y Europa Universalis, presenta Stellaris, una evolución del gran género de estrategia con la exploración espacial como núcleo. Con una profunda y estratégica mecánica de juego, una selección rica y muy diversa de razas alienígenas y una narración incipiente, Stellaris presenta una dinámica de juego cautivadora que recompensa la exploración interestelar mientras atraviesas, descubres, interactúas y aprendes más cosas sobre las numerosas especies que encontrarás a lo largo de tus viajes. Deja tu nombre grabado en el cosmos forjando un imperio galáctico, colonizando planetas remotos e integrando civilizaciones alienígenas. ¿Ampliarás tus fronteras utilizando la guerra como única herramienta, o recorrerás el camino de la diplomacia para lograr tus objetivos? Características principales Exploración variada y profunda. Enormes galaxias procedimentales formadas por miles de planetas. Explora anomalías con tus heroicos líderes científicos. Una infinidad de razas variadas a través de la personalización y la generación procedimental. Sistema de diplomacia avanzado digno de un gran juego de estrategia. Diseñadro naval basado en una amplia gama de tecnologías. Impresionantes escenas espaciales.
COMPRAR AHORA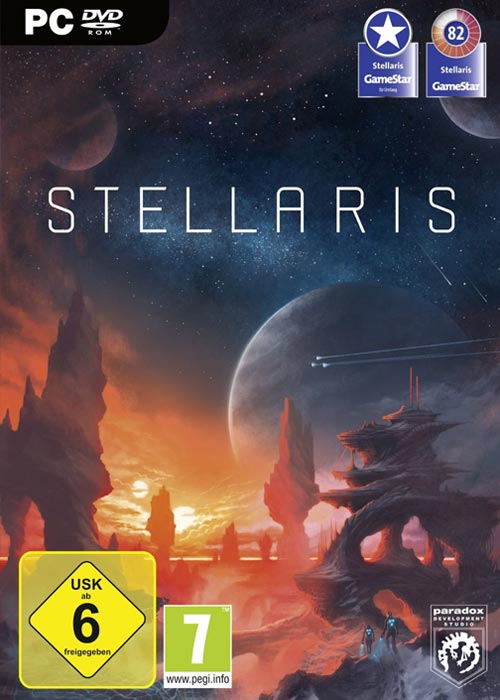 Plataforma:
Región:
etiquetas: SLG
También te puede interesar
Descripción del Producto
Etch your name across the cosmos by forging a galactic empire; colonizing remote planets and integrating alien civilizations. Will you expand through war alone or walk the path of diplomacy to achieve your goals?