Rise Of The Tomb Raider 20 Year Celebration Steam CD Key
Tras la muerte de su padre, el tío de Lara cuestiona que la mansión Croft le pertenezca a ella. Lara tendrá que explorar el hogar de su infancia en el nuevo modo historia "Lazos de sangre" para reclamar su legado y descubrir el misterio familiar que cambiará su vida para siempre. La mansión Croft está infestada por muertos viventes en "La pesadilla de Lara", donde tendrá que defender su hogar antes de que la pesadilla acabe con ella. "Lazos de sangre" incluye más de una hora adicional de historia de un jugador así como retos de la comunidad con modificadores de cartas que te permitirán competir contra tus amigos para alcanzar la mejor puntuación en "La pesadilla de Lara". Este paquete también contiene cinco aspectos clásicos de Lara Croft, un atuendo y un arma inspirados en Tomb Raider III, además del nuevo modo de dificultad "Superviviente extremo" para la campaña principal. Con más de una hora de nueva historia, un modo combate recurrente, aspectos clásicos, un nuevo atuendo y una nueva arma, además de un nuevo modo de dificultad, estamos ante la forma perfecta de celebrar los 20 años de la icónica Lara Croft.
COMPRAR AHORA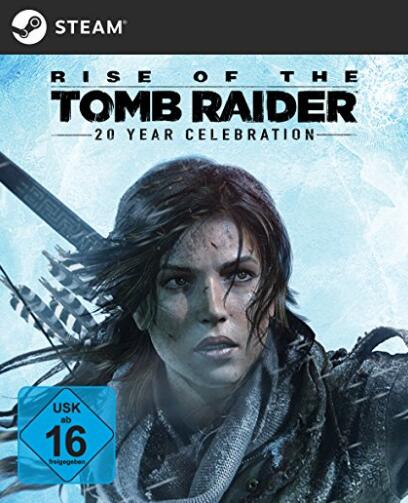 Nuevo Caliente
Plataforma:
Región:
etiquetas: ACT RPG AVG
También te puede interesar
Rise of the Tomb Raider: 20 Year Celebration also includes the new "Blood Ties" single player content, VR support, new Co-op play for Endurance mode, "Extreme Survivor" difficulty mode for the main campaign, 20 Year Celebration outfit and gun & 5 classic Lara skins. Also includes all previously released Downloadable Content including: Baba Yaga: The Temple of the Witch, Endurance Mode, Cold Darkness Awakened, 12 outfits, 7 weapons, and 35 expedition cards. With over 50 hours of gameplay, this is the most comprehensive version of the award-winning experience.