La principal innovación en la segunda edición de este juego de Milestone es la relación entre piloto y moto, ahora más conectado que nunca y directamente integrado en el juego en el modo carrera. El objetivo principal del juego es, como de costumbre y tanto online como offline, pilotar la moto de tus sueños y construir tu propia motocicleta hasta el más mínimo detalle, gracias a un nivel de personalización que incluye nuevos componentes, tanto para el piloto como para la moto. La posibilidad de coleccionar las motocicletas se convierte en un elemento importante de esta nueva entrega con la introducción de los modos Two Strokes, Supermotards and the Café Racers que se suman a las motos ya disponibles en la primera versión (que incluye las Nakeds, los Supersports y muchas otras). Mientras que las motos tienen un papel clave - llegando a más de 200 tipos - las pistas no lo son menos y, en esta ocasión, incluirán pistas de road racing, como Nürburgring Nordschleife, Northwest 200 y otros circuitos llegar más alla de los límites los límites de la competitividad. Y si eso no fuera suficiente para mantener intrigados a todos los fanáticos de las motos, Milestone ha introducido también nuevos modos de juego que acompañarán a los jugadores en el camino del verdadero motociclista, la interacción social con amigos, una IA competitiva siempre dispuesta a desafiar incluso a los jugadores más empedernidos, además de muchas mejoras en el modelo gráfico y físico. 30 pistas diferentes con una increíble variedad de perfiles y comportamientos. Más de 230 modelos de motos. Gran cantidad de categorías incluyendo los legendarios motores de 2 tiempos, las Supermotards y las Café Racers. Presencia de 18 de las principales marcas de motos. Una impresionante sección de personalización para motos y pilotos y más de 600 decoraciones para elegir. Nuevas Características Sociales y de Amigos con las que la experiencia de juego será aún más completa.
COMPRAR AHORA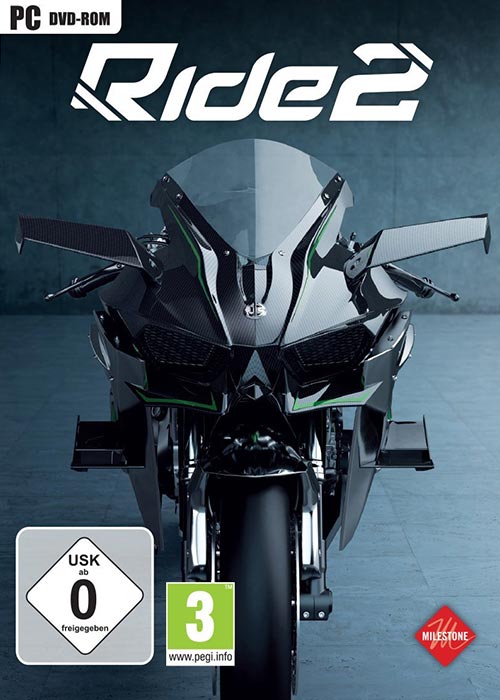 Nuevo Caliente
Plataforma:
Región:
etiquetas: SIM SPG
También te puede interesar
Descripción del Producto
Welcome to the temple of motorcycles, the only digital garage that will allow you to discover, transform and test the world's fastest, most iconic and original vehicles. The top of the range of the most famous brands will await you to compete against each other in a unique videogame and show the world their full potential! Over 170 bikes are the undisputed protagonists of the new chapter of this long-waited two-wheel racing game! Feel the adrenaline rush through your veins and face the most dreadful bends with the passion and the boldness of a professional rider! RIDE 2 will include the tracks of the wildest and most exciting races of all time! Country, City, GP, Road, Motard and Drag race: challenge the toughest types of roads and leave a slipstream at every squeal of tyres!