Mass Effect Andromeda Origin CD Key
Mass Effect: Andromeda te lleva a la galaxia de Andrómeda, más allá de la Vía Láctea. Allí, encabezarás la lucha por un nuevo hogar en un territorio hostil donde los alienígenas somos nosotros. Serás el Pionero, líder de un grupo de exploradores con instrucción militar, con muchas opciones de avance y personalización. Este es el próximo capítulo en la historia de la humanidad, y de tus decisiones dependerá nuestra supervivencia en la galaxia de Andrómeda. Al descubrir los misterios de Andrómeda, con la esperanza de la humanidad sobre tus hombros, debes preguntarte: ¿hasta dónde quieres llegar?
COMPRAR AHORA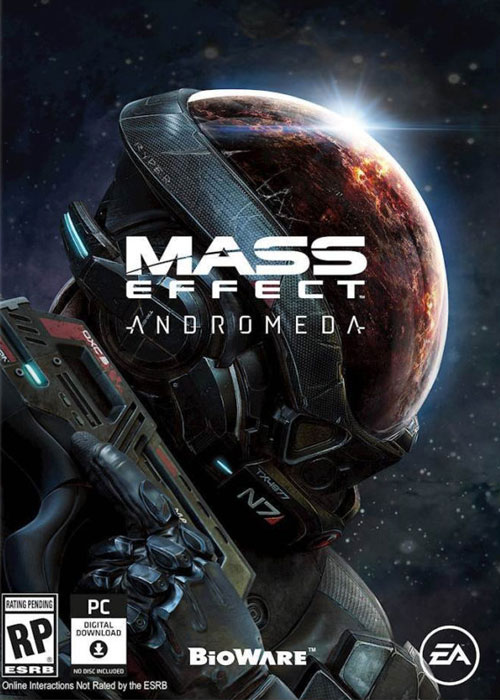 Nuevo Caliente
Plataforma:
Región:
etiquetas: FPS
También te puede interesar
Descripción del Producto
Mass Effect 4 starts a new era in the popular SciFi RPG franchise. The adventures of Commander Shepard are over and a new hero will have to step up, taking place far away from and long after the events of the original trilogy. The application of the new Frostbite graphics engine which is also used to create Dragon Age: Inquisition provides high expectations that are even complemented by the first video snippets. In Mass Effect 4, players will get to explore an all-new galaxy, Andromeda, and pilot the new and improved Mako. And through it all, they will have a new team of adventurers to work with, learn from, fight alongside of, and fall in love with. Once again experience an epic, thrilling storyline in the popular ME universe! Developer Bioware promises to consider the desires and criticism of fans, and create a fantastic game based on that - including more than a few surprises.