Just Cause 2 Steam CD-Key
Sumérgete en una aventura frenética con total libertad. Eres el agente Rico Rodriguez, y tu misión consiste en encontrar y eliminar a tu amigo y mentor que ha desaparecido en la isla paradisíaca de Panau. Allí tendrás que causar el máximo caos posible por tierra, mar y aire para cambiar el equilibrio de fuerzas. Gracias a una combinación única formada por unos ganchos y un paracaídas, usa el salto BASE, toma el control y crea tus propias acrobacias a toda velocidad. Con más de 400 millas cuadradas de terreno escabroso y centenares de armas y vehículos, Just Cause 2 desafía a la gravedad y a la fe. JUGABILIDAD VERTICAL ÚNICA - Lánzate al aire como nunca has hecho antes. Experimenta una libertad aérea total con esta combinación única de ganchos y paracaídas EXCITANTES ACROBACIAS IMPOSIBLES - Practica la caída libre, el salto BASE, haz surf sobre vehículos, paravelismo, paracaidismo, engánchate en cualquier sitio, haz de tirachinas humano, salta entre vehículos, cuélgate de helicópteros o escala edificios. Lo imposible está a tu alcance. DOBLE GANCHO MEJORADO - Tu mejor herramienta es ahora un arma. Dispara el doble gancho y engancha a los pobres enemigos a vehículos rápidos, cuélgalos boca abajo de edificios o amarra objetos en pleno vuelo. El único límite es tu imaginación. DESCUBRE LOS SECRETOS DE PANAU - Explora la isla paradisíaca; desde vastas ciudades hasta playas solitarias, pasando por altísimos picos de montañas - más de 400 millas cuadradas de mapeado para el disfrute personal. EXPERIMENTA AUTÉNTICA LIBERTAD - Puedes completar cientos de objetivos de la manera que elijas. Cuando tengas ganas de tomarte un respiro de tu misión como agente, relájate y disfruta de todas las atracciones que Panau te ofrece. SELECCIÓN AMPLIA DE VEHÍCULOS - Salta por el aire pilotando una veloz moto todoterreno, corre por el mar a bordo de una potente lancha o dispara unos cuantos cohetes desde un helicóptero de combate – están a tu disposición más de 100 vehículos por tierra, mar y aire.
COMPRAR AHORA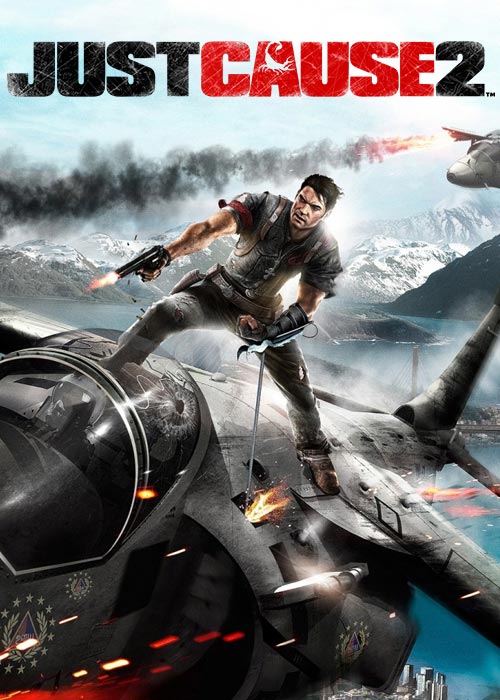 Plataforma:
Región:
etiquetas: ACT
También te puede interesar
Descripción del Producto
CD key Information:
Just Cause 2 Steam CD-Key is the serial number or product code which is a combination of letters and numbers that activates Just Cause 2, normally found on a sticker inside the game's case or printed on the game's quick reference card. The purchased Just Cause 2 Steam CD-Key global is used to register and activate the relevant game. Depending on the product, SCDKey.com provides this in the form of a scan of the code or the actual code in text format.

Note: All of our products are delivered digitally in the format of a Just Cause 2 Steam CD-Key which can be activated on one the relevant platform shown above. In stock. Welcome to order.