Europa Universalis Rome Gold Steam CD Key
Incluye Europa Universalis: Rome y la expansión Europa Universalis: Rome - Vae Victis. Vive en uno de los períodos más influyentes de la historia mundial en una experiencia diseñada por los maestros de Grand Strategy. Las civilizaciones más influyentes en la cultura y más poderosas cobran vida en este épico título repleto de una gran complejidad estratégica y táctica. Ambientado en la era dorada de la República Romana, cuando el Senado controlaba el Imperio, Vae Victis añade un gran número de mejoras y novedades a Europa Universalis: Rome, un juego que ya se consideraba uno de los mejores a la hora de plasmar aquella época de la forma más amplia posible. Un ejemplo de estos cambios drásticos es el sistema de gobierno, que ha recibido un buen lavado de cara en la expansión para que el juego sea más fluido y equilibrado. El reparto de personajes históricos de la era clásica también ha recibido importantes incorporaciones en numerosas áreas lo que, junto con las nuevas misiones, decisiones y leyes, hace de Vae Victis una expansión repleta hasta los topes de valioso contenido nuevo. CARACTERÍSTICAS PRINCIPALES Mapa totalmente en 3D con gráficos integrados y topografía detallada. Comienza en cualquier momento entre el 280 AC y el 27 DC. Elige entre 10 culturas distintas, incluidas las civilizaciones romana, celta, griega y egipcia, con más de 53 facciones jugables en un mapa que abarca cientos de provincias. Observa cómo desarrollan tus personajes nuevas habilidades mediante intrigas políticas y su interacción con otros de los miles de personajes. Comercia, negocia o combate con tus vecinos y desarrolla tus tecnologías para unir el Mediterráneo bajo un mismo estandarte. Un sistema multijugador sólido te permite desafiar hasta a 32 jugadores, de forma competitiva o cooperativa. CARACTERÍSTICAS NUEVAS DE VAE VICTIS Incorporaciones y mejoras a las tres formas de gobierno: república, monarquía y tribal. Los personajes históricos más importantes del mundo antiguo son ahora aún más detallados y permiten a los jugadores relacionarse con ellos de formas más complejas. Todos tus personajes tendrán ahora sus ambiciones, que podrás promover u obstaculizar con la capacidad de encarcelarlos, desterrarlos o ejecutarlos por un lado, o de ascenderlos y darles títulos por otro. Interfaz de usuario mucho más fluida y mejorada en todos los niveles, junto con nuevas pantallas generales de personaje, reducen la carga de microgestión. Dado que pueden delegar su control de regiones enteras a gobernadores, los jugadores no tendrán que dedicarle tanto tiempo a estos detalles y podrán sentirse más poderosos. Una nueva función de las misiones recompensa a los jugadores por las que completen. Hay misiones distintas disponibles según el tipo de gobierno. Nueva función de decisión: multitud de eventos que sólo acontecen si así lo decide el jugador, en lugar de el juego, como por ejemplo el cambio de gobierno de República a Dictadura. IA de los ejércitos completamente remodelada que permite una experiencia de juego más desafiante.
COMPRAR AHORA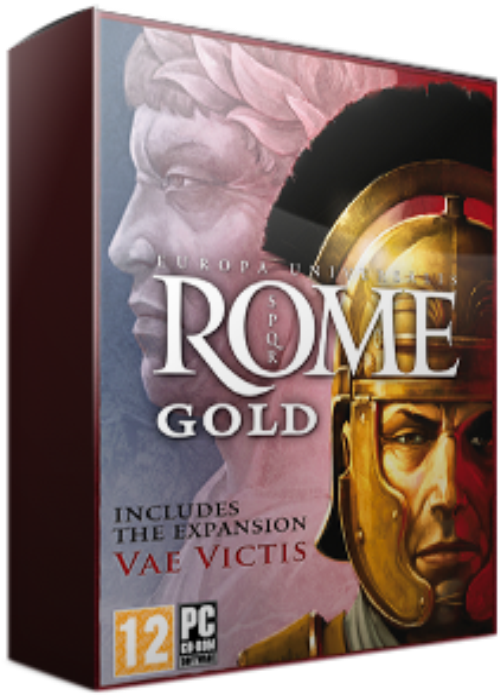 Plataforma:
Región:
etiquetas: SLG RTS
También te puede interesar
Descripción del Producto
Fully 3D map with integrated graphics and detailed topography Start at any date between 280 B.C. and 27 B.C. Choose between 10 different cultures, including the Roman, Celtic, Greek and Egyptian civilizations, with more than 53 playable factions on a map spanning hundreds of provinces. Watch your characters develop new traits through political intrigue and various interactions with thousands of other characters. Trade, negotiate or fight with your neighbours and advance your technologies to unite the Mediterranean World. Robust multiplayer allows you to challenge up to 32 players either competitively or in co-op mode.