Dead Rising 4 Steam CD Key
Dead Rising 4 significa el retorno del periodista gráfico Frank West en un capítulo totalmente nuevo de una de las franquicias de juegos de zombis más populares de todos los tiempos. Vuelven todos los innovadores elementos distintivos de la saga, incluyendo un enorme repertorio de armas y vehículos que los jugadores pueden combinar para combatir a la hora y que van desde los más prácticos hasta prácticamente los más dementes. Los jugadores también disfrutarán de nuevas y ambiciosas características como nuevas clases de zombi, exotrajes y un modo multijugador cooperativo para 4 jugadores. Con acción a montones y un nivel inigualable de personalización de armas y personajes, Dead Rising 4 ofrece una experiencia emocionante mientras los jugadores exploran, saquean y luchan para sobrevivir en un sandbox épico de mundo abierto.
COMPRAR AHORA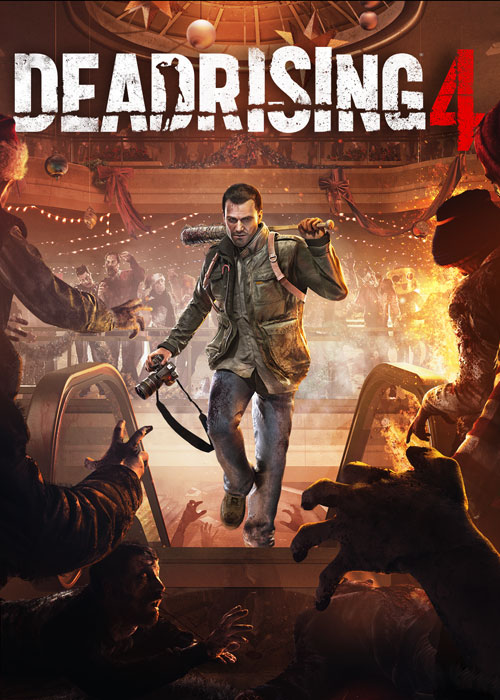 Nuevo Caliente
Plataforma:
Región:
etiquetas: FPS
También te puede interesar
Descripción del Producto
Dead Rising 4 marks the return of photojournalist Frank West in an all-new chapter of one of the most popular zombie game franchises of all time. All of the classic hallmarks of the ground breaking series return, including a huge array of weapons and vehicles players can combine to combat the horde ranging from the practical – to the practically insane. Players will also enjoy ambitious new features including new zombie classes, EXO Suits, and 4-player co-op multiplayer. With intense action and an unmatched level of weapon and character customization, Dead Rising 4 delivers a heart-pounding experience as players explore, scavenge and fight to survive in an epic open world sandbox.