Civilization V GOTY Edition Steam CD Key Global
GOTY edition includes: •All 4 Cradle of Civilization Map Packs •Civilization Pack: Babylon (Nebuchadnezzar II) •Double Civilization and Scenario Pack: Spain and Inca •Civilization and Scenario Pack: Polynesia •Civilization and Scenario Pack: Denmark - The Vikings •Explorer's Map Pack
COMPRAR AHORA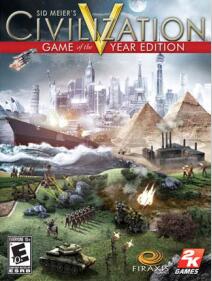 Plataforma:
Región:
etiquetas: RTS SLG
También te puede interesar
Descripción del Producto
Sid Meier's Civilization V is the fifth instalment of the greatly popular series of turn-based strategy games. The developer, Firaxis Games studio, remained loyal to the basic rules of the saga. The players' goal is to direct their civilizations through consecutive epochs.