Overwatch Standard Edition CD Key GLOBAL
EL MUNDO NECESITA HÉROES LUCHA POR EL FUTURO Soldados. Científicos. Aventureros. Prodigios. En una época de crisis global, un escuadrón internacional de héroes se formó para devolver la paz a un mundo devastado por la guerra: Overwatch. Juntos pusieron fin a la crisis y mantuvieron la paz en las décadas posteriores, dando pie a toda una era de exploración, innovación y descubrimiento. Sin embargo, muchos años después, la influencia de Overwatch disminuyó y esta acabó por disolverse. ELIGE UN HÉROE Overwatch presenta un amplio reparto de héroes únicos: desde una aventurera del espacio-tiempo hasta un caballero con un martillo a reacción, pasando por un robot monje espiritual. Cada héroe se juega de forma distinta, y dominar sus habilidades es la clave para desplegar todo su potencial. No hay dos héroes iguales. DESEMPEÑA TU FUNCIÓN Tanto si prefieres combatir en el frente como si optas por proteger a tus aliados con un escudo de energía o ayudarlos aumentando el daño que infligen, las habilidades de cada héroe están diseñadas para ser eficaces en un contexto de equipo. Utilizar tus habilidades de forma coordinada con tus compañeros de equipo es la clave de la victoria. OBJETIVOS POR EQUIPOS Varios héroes se enfrentan por equipos por todo el planeta. Tanto si proteges los secretos del misterioso Templo de Anubis como si escoltas un dispositivo de PEM por King's Row, el mundo es tu campo de batalla.
COMPRAR AHORA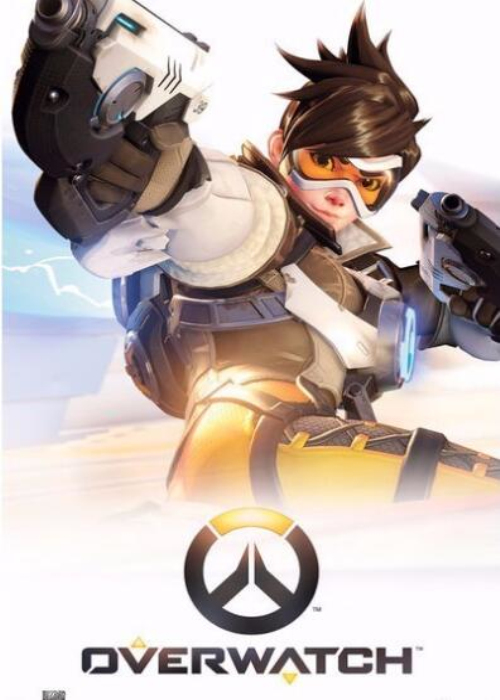 Caliente
Plataforma:
Región:
etiquetas: MOBA
También te puede interesar
Descripción del Producto
WHAT IS OVERWATCH?
Overwatch is a highly stylized team-based shooter set on a near-future earth. Every match is an intense multiplayer showdown pitting a diverse cast of heroes, mercenaries, scientists, adventurers, and oddities against each other in an epic, globe-spanning conflict.
In Overwatch, bold characters with extraordinary abilities fight across fantastic yet familiar battlegrounds. Teleport past rockets while an ally dives behind a double-decker hoverbus on the cobblestone streets of London. Shield your team from a shadowy archer's ambush, then hunt him through a bazaar beneath a high-tech Egyptian pyramid.
Overwatch features 21 unique heroes, each bringing their own incredible powers and game-changing ultimate abilities into battle. Tracer, a former British test pilot who shrugs at danger, executes impossible acrobatic assaults thanks to her ability to teleport, drop bombs, and even reverse time.
Tracer's time-space tricks not getting the job done? Switch heroes mid-match and command the might of Winston, an ingenious ape armed with a turbo-powered jet pack. Leap across rooftops to crash into the thick of battle, distracting your foes from their target.
The heroes of Overwatch are many, powerful, and distinct—but their potential is amplified when they assemble into a formidable team. Your options for achieving victory are endless when you and your allies can defy gravity, transform into rapid-firing turrets, or conjure billboard-sized energy shields.
In Overwatch, teams will compete in 6v6 objective-based maps set across the world.
Every battlefield is iconic and built to allow each character's signature abilities to shine. Fights shift from streets to rooftops to open skies as teams play off of each others' powers, clashing over dynamic mission objectives.
Overwatch: The action is unbounded, the heroes are vibrant, and the potential to creatively combine powers is limitless. Team up and accomplish the incredible.