Overwatch Origins Edition Battle.net CD Key
EL MUNDO NECESITA HÉROES LUCHA POR EL FUTURO Soldados. Científicos. Aventureros. Prodigios. En una época de crisis global, un escuadrón internacional de héroes se formó para devolver la paz a un mundo devastado por la guerra: Overwatch. Juntos pusieron fin a la crisis y mantuvieron la paz en las décadas posteriores, dando pie a toda una era de exploración, innovación y descubrimiento. Sin embargo, muchos años después, la influencia de Overwatch disminuyó y esta acabó por disolverse. ELIGE UN HÉROE Overwatch presenta un amplio reparto de héroes únicos: desde una aventurera del espacio-tiempo hasta un caballero con un martillo a reacción, pasando por un robot monje espiritual. Cada héroe se juega de forma distinta, y dominar sus habilidades es la clave para desplegar todo su potencial. No hay dos héroes iguales. DESEMPEÑA TU FUNCIÓN Tanto si prefieres combatir en el frente como si optas por proteger a tus aliados con un escudo de energía o ayudarlos aumentando el daño que infligen, las habilidades de cada héroe están diseñadas para ser eficaces en un contexto de equipo. Utilizar tus habilidades de forma coordinada con tus compañeros de equipo es la clave de la victoria. OBJETIVOS POR EQUIPOS Varios héroes se enfrentan por equipos por todo el planeta. Tanto si proteges los secretos del misterioso Templo de Anubis como si escoltas un dispositivo de PEM por King's Row, el mundo es tu campo de batalla.
COMPRAR AHORA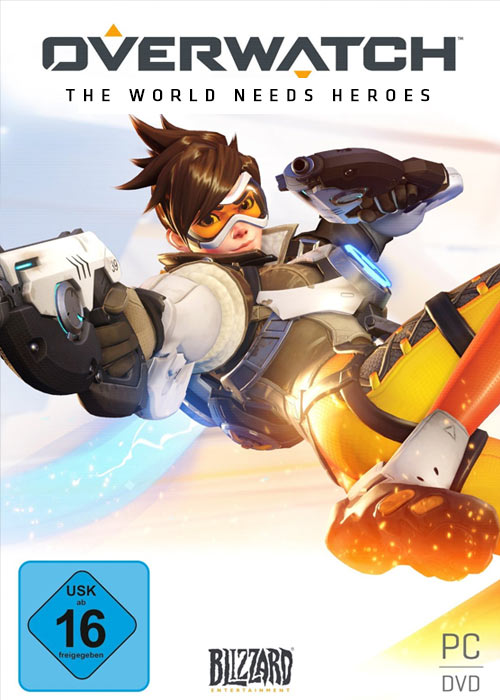 Caliente
Plataforma:
Región:
etiquetas: MOBA
También te puede interesar
Descripción del Producto
CD key Information:
Overwatch Origins Edition Battle.net CD Key is the serial number or product code which is a combination of letters and numbers that activates Overwatch, normally found on a sticker inside the game's case or printed on the game's quick reference card. The purchased Overwatch Origins Edition Battle.net CD Key global is used to register and activate the relevant game. Depending on the product, SCDKey.com provides this in the form of a scan of the code or the actual code in text format.
Note: All of our products are delivered digitally in the format of a Overwatch Origins Edition Battle.net CD Key which can be activated on one the relevant platform shown above.