Hearts Of Iron 3 Steam CD Key
Hearts of Iron III te permite tomar parte en el conflicto más atrayente de la historia del mundo, la Segunda Guerra Mundial, en todos los frentes, como cualquier país y a través de múltiples escenarios diferentes. Lidera a tu país hacia la gloria entre 1936 y 1948 y haz la guerra, sé diplomático y construye tu industria el el juego más detallado jamás hecho sobre la Segunda Guerra Mundial. Características: Juega en el papel de cualquier nación entre 1936 y 1948, más de 150 países para escoger. Controla los mares con portaaviones, submarinos y acorazados y utiliza tus fuerzas aéreas para defender tus cielos, apoyar a tus fuerzas navales y terrestres, y bombardear a tus enemigos Cientos de comandantes militares y políticos sacados de la historia real. Inteligencia artificial militar realista con niveles de interacción nunca vistos Profundo sistema diplomático y político. Rigor histórico combinado con una libertad de elección sin precedentes Más de 10,000 provincias terrestres hacen el juego cinco veces más detallado que HoI2 y la representación de la Segunda Guerra Mundial más detallada que nunca se haya realizado. Personaliza tus divisiones al detalle con más de 20 tipos de brigadas Nuevo sistema económico que hace posible importar armas del extranjero. La movilización y las reservas dan la opción de lanzar ataques por sorpresa, Blitzkrieg hecho realidad. El Gobierno en el exilio hace posible que continuemos nuestro azote desde el extranjero con movimientos encubiertos y sorprendentes ataques contra el poder opresor. El sistema de guerra estratégica te obligará a defender los cielos y los mares de los ataques enemigos; dejar las ciudades desprotegidas de los bombardeos enemigos será devastador. Un sistema de inteligencia totalmente renovado, con diferentes tipos de fuentes de inteligencia, hace posible la obtención de información de las reservas enemigas y sus movimientos de tropas. Asigna tropas a "escenarios" en el mapa para pelear con éxito en batallas a dos frentes. El nuevo sistema de IA y los mapas más detallados permitirán tomar más decisiones estratégicas. Un sistema tecnológico flexible con cientos de categorías, donde las fuerzas principales tienen sus atributos únicos personales.
COMPRAR AHORA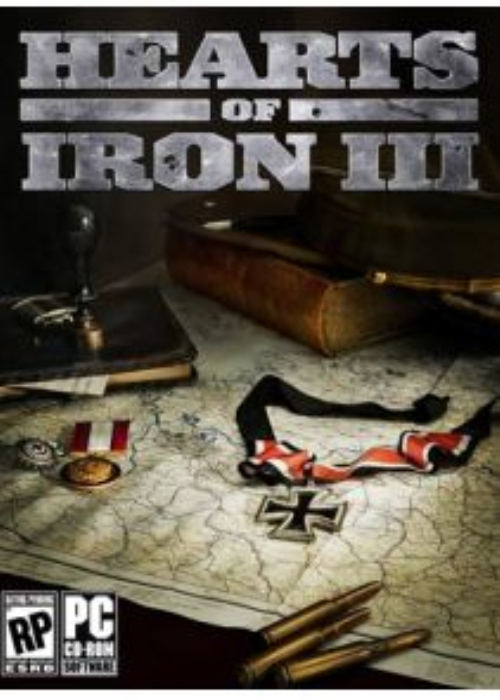 Plataforma:
Región:
etiquetas: SLG
También te puede interesar
Descripción del Producto
More than 10,000 land provinces makes the game five times more detailed than HoI2 and the most detailed depiction of World War 2 ever made. Customize your divisions in detail with more than 20 types of brigades New economic system makes it possible to buy weapons from abroad. Mobilization and reserves gives the option of surprise attacks, Blitzkrieg made real. Government-in-exile makes it possible to continue to struggle from abroad with underground movements and uprisings against the oppressing power. Strategic warfare system makes it more important to defend the skies and oceans against foreign attacks; leaving cities open to enemy bombing will now be devastating. A completely new intelligence system, with several types of intelligence sources, makes it possible to get information about enemy reserves and troop movements. Assign troops to "theatres" on the map to fight two-front wars more successfully. The new AI system and more detailed map will allow for more strategic decisions. Flexible technology system with hundreds of categories, where major powers get their own unique attributes.