DiRT 3 Complete Edition Steam CD Key
DiRT Rally es el juego de rally más auténtico y emocionante, probado en carretera a lo largo de más de 60 millones de millas por la comunidad de DiRT. Captura la emoción de las carreras al límite mientras recorres carreteras peligrosas a velocidad vertiginosa; sabes que un choque podría dinamitar tu tiempo de etapa. Cada etapa te pone a prueba de manera diferente mientras corres al límite por nieve, hielo, asfalto y tierra y haces frente a diferentes tipos de clima. Tu equipo intenta mantenerte en lo más alto cuando el coche sufre desgaste y las etapas se encadenan, y cada rally se convierte en una prueba maratoniana de concentración y habilidad. DiRT Rally también incluye contenido oficial de World Rallycross para que vivas trepidantes emociones de alta velocidad con algunos de los coches todoterreno más rápidos del mundo, mientras intercambias diseños con otros pilotos en los circuitos más queridos de la saga en carreras para un jugador y multijugador de alta intensidad. • COCHES DE RALLY EMBLEMÁTICOS - DiRT Rally cuenta con más de 40 de los coches más emblemáticos y relevantes de todos los tiempos, representando los coches que los jugadores quieren y los que mejor se adaptan a las superficies en las que compiten. • SEIS ENORMES RALLIES CON MÁS DE 70 ETAPAS - Recorre los caminos fangosos de Gales, los senderos polvorientos de Grecia y la pista de hielo de Monte Carlo. Enfréntate a la legendaria prueba de montaña de Pikes Peak, la emoción nevada de Suecia y el paisaje épico de Finlandia. • CONTENIDO OFICIAL DE LA FIA WORLD RALLYCROSS - Corre en Lydden Hill, Höljes y las pistas Hell en seis de los coches todoterreno más rápidos y enfréntate a tus amigos en trepidantes carreras multijugador. • PRUEBAS DE RALLY A MEDIDA: Lleva cualquier coche a cualquier pista, configúralo y compite en pruebas de una o varias etapas. • CAMPEONATOS DE RALLY: Comienza en lo más bajo de la clasificación de rally y compite en una sucesión de pruebas ganando puntos y dinero en tu ascenso a la cima. Echa mano de tus dotes de conducción y gestiona tus calendarios de reparación mientras te abres camino hasta la primera división y ganas las recompensas más suculentas. • MEJORAS, REPARACIONES, CONFIGURACIÓN Y TUNING - DiRT Rally ofrece profundidad en áreas más allá de la conducción: elementos como reparaciones, mejoras, configuración y tunning añaden una dimensión rica y estratégica a tu experiencia de rally. • MODELO DE CONDUCCIÓN DESAFIANTE E INFLEXIBLE - Codemasters ha reconstruido completamente la simulación física para DIRT Rally para capturar adecuadamente la sensación de correr por superficies cambiantes y ha creado nuevos modelos de diferencial, suspensión, mapeado del motor y modelado del turbo. • GESTIÓN DE EQUIPO - Contrata y despide a los miembros de tu equipo, quienes tendrán diferentes habilidades para mejorar los tiempos de reparación de las diferentes piezas del coche. Enséñales nuevas habilidades a medida que adquieren experiencia y trabajan juntos como un equipo para mejorar tu actuación en las pruebas. • COMPATIBILIDAD CON LIGA DE JUGADOR - Queda con tus amigos para correr en tu propia liga de carreras. Únete a ligas ilimitadas o crea las tuyas propias y corre en ellas como y cuando quieras. • DESAFÍOS ONLINE DIARIOS, SEMANALES Y MENSUALES - Enfréntate a toda la comunidad de DiRT en una serie de desafíos de un día, una semana y un mes de duración para obtener créditos en el juego y mejorar tu coche y tu equipo.
COMPRAR AHORA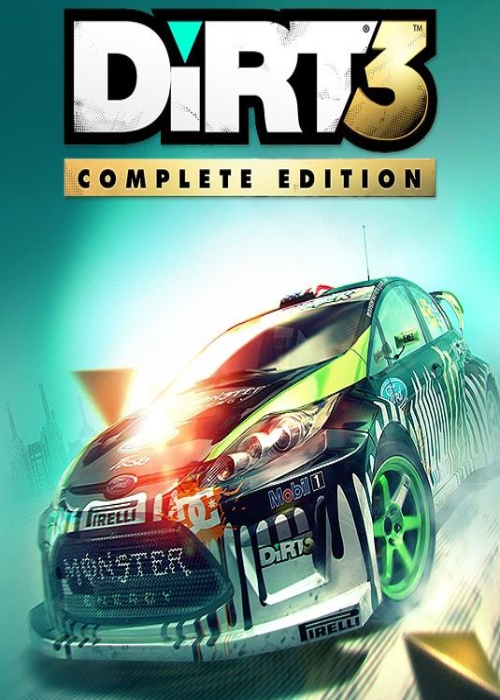 Plataforma:


Región: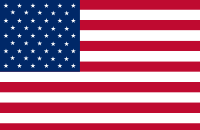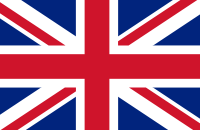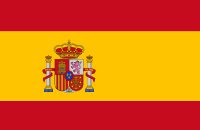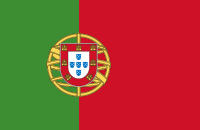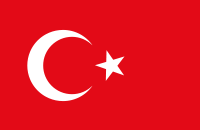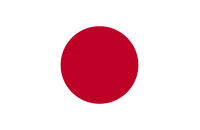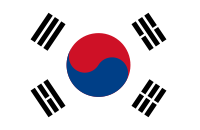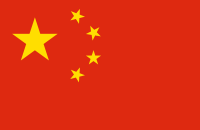 etiquetas: RAC
También te puede interesar
Global key for Steam and PC.

In DiRT 3 Complete Edition, you'll race iconic cars representing 50 years of off-road motorsport across three continents – from the forests of Michigan to the infamous roads of Finland and the national parks of Kenya. You'll also express yourself in the stunning Gymkhana mode, inspired by Ken Block's incredible freestyle driving event, and take on other modes including Rallycross, Trailblazer and Landrush. Powered by Codemasters' award-winning EGO Engine, DiRT 3 Complete Edition features Flashback to rewind time, genre-leading damage and you can take on all game modes in split-screen and competitive online multiplayer.

Features:
The Monte Carlo Rally Pack – eight breathtaking Rally stages featuring dramatic climbs, descents and hairpins of snowy mountain roads.
The X Games Asia Track Pack – four new routes set across two new tracks in Shibuya, the neon heart of central Tokyo, where spectacular mud-spattered Rallycross circuits weave beneath towering skyscrapers.
The Power and Glory Car Pack – stars five cars including the BMW M3 Rally, Lancia Delta S4, Ford Focus ST Rallycross, Scion tC and Chevrolet Camaro SSX Concept, each with a range of liveries.
The Mud and Guts Car Pack – features five cars available for single-player, split-screen and online multiplayer events.
The Colin McRae Vision Charity Pack – access the Ford Escort Mk II, a 70s rally classic with five liveries.
The Ken Block Special Pack – features a customised and upgraded Ford Escort Mk II, an Open Class Rally car sporting a killer Ken Block livery.
The Mini Gymkhana Special Pack – access the mid-engined Mini Cooper S Gymkhana, customised and tuned to become an outrageously responsive Gymkhana car.