Call Of Duty Black Ops III Steam CD Key
Bienvenidos a Call of Duty: Black Ops 3, un futuro oscuro y retorcido en el que nace una nueva raza de soldados Black Ops y en el que se difuminan las líneas entre nuestra propia humanidad y la tecnología que creamos para estar a la vanguardia, en un mundo en el que la robótica militar punta define la guerra.
COMPRAR AHORA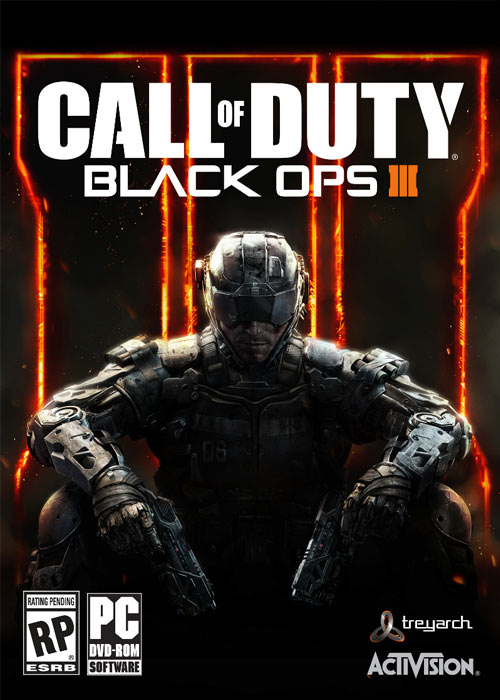 Plataforma:
Región:
etiquetas: FPS
También te puede interesar
Descripción del Producto
Call of Duty: Black Ops 3 combina tres modos únicos de juego: Campaña, Multijugador y Zombies, proporcionando a los fans el Call of Duty más profundo y ambicioso creado hasta la fecha. La Campaña ha sido diseñada como un juego cooperativo que puede jugarse online con hasta cuatro jugadores o en solitario, como un trepidante viaje cinemático. El Multijugador será el más profundo, satisfactorio y adictivo hasta la fecha, con nuevas formas para subir de rango, personalizarse y prepararse para la batalla. Y el modo Zombies proporciona una nueva experiencia de infarto con su propia narrativa. Call of Duty: Black Ops 3 puede jugarse online al completo y, por primera vez, cada uno de sus modos ofrece su propia XP al jugador, así como su sistema de progresión. El juego da paso a un nivel de innovación sin precedentes que incluye escenarios impresionantes, armas y habilidades nunca vistas y la presentación de un nuevo y mejorado sistema de movimientos fluido. Todo esto cobra vida gracias a la tecnología avanzada diseñada a medida para este título, que incluye una nueva inteligencia artificial y un nuevo sistema de animación, así como gráficos que redefinen los estándares de lo que los fans de Call of Duty pueden esperar de la aclamada serie de juegos, con los sistemas de iluminación y los efectos visuales más avanzados.