7 Days To Die Steam CD Key
HOW LONG WILL YOU SURVIVE? With over 2 million copies sold on PC (digital download) 7 Days to Die has redefined the survival genre, with unrivaled crafting and world-building content. Set in a brutally unforgiving post-apocalyptic world overrun by the undead, 7 Days to Die is an open-world game that is a unique combination of first person shooter, survival horror, tower defense, and role-playing games. It presents combat, crafting, looting, mining, exploration, and character growth, in a way that has seen a rapturous response from fans worldwide. Play the definitive zombie survival sandbox RPG that came first. Navezgane awaits! GAME FEATURES Explore – Huge, unique and rich environments, offering the freedom to play the game any way you want with many unique biomes. Craft – Craft and repair weapons, clothes, armor, tools, vehicles, and more with over 500 recipes. Build – Take over a ruin, or build from the ground-up. Design your fortress to include traps, auto turrets, electric fences and defensive positions to survive the undead - the world is fully destructible and moldable. Cooperate or Compete – Work together cooperatively to build settlements or work against each other raiding other player's bases, it's really up to you in a wasteland where zombies and outlaws rule the land. Create - Unleash your creativity in creative mode and build the ultimate world by yourself or with friends. Enjoy unlimited access to over 500 in-game items, 1,200 unique building blocks and a painting system that offers over a quadrillion combinatoins. Improve – Increase your skills in a multitude of active and passive disciplines. 7 Days to Die is the only true survival RPG with over 60 multi-tiered skill and perk groups. Choose – Play the Navezgane campaign world, or dive back in with friends in a randomly-generated world with cities, towns, lakes, mountains, valleys, roads, caves and wilderness locations. The possibilities are infinite with over 350 locations. Combat – Encounter over 50 unique zombie archetypes including special infected with unique behaviors and attacks. Survive – Experience real hardcore survival mechanics with over 45 buff boosts/ailments along with dynamic cold and hot weather to contend with. Destroy – Buildings and terrain formations can collapse under their own weight from structural damage or poor building design. Loot – Scavenge the world for the best guns, weapons, tools, armor, clothing, and vehicle parts which have quality ranges which govern attributes to provide hundreds of thousands of item permutations. Quest – Find dynamic treasure maps left by survivors and dig for real buried loot. Discover quest notes and complete them for rewards and skill points. Meet Trader NPCs to buy and sell goods. Customize – Create your own character or pick a preset and customize in-game even more with a huge selection of clothing and armor you can craft or loot in the world. Drive – Enjoy the badass vehicle system where you find all the parts, learn all the recipes and craft and augment your own vehicle. Farm or Hunt – Plant and grow gardens for sustainable resources or head out into the wilderness and hunt over a dozen unique wild animals.
COMPRAR AHORA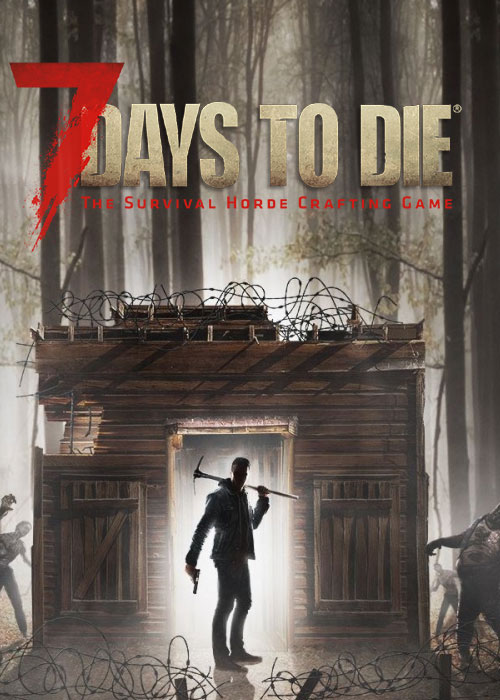 Nuevo
Plataforma:
Región:
etiquetas: AVG FPS
También te puede interesar
Descripción del Producto
Create and Destroy - The world terrain, structures and items can be destroyed or scrapped for resources. Re-purpose collected materials to build custom structures and fortification by hand, placing building pieces into the world in real time. Structural Integrity - Buildings and terrain formations which are too unstable can fall apart if proper supports are not built. Some building materials are stronger than others and pieces which break off and fall can be dangerous or deadly if they fall on you or enemies. Item Crafting & Degradation - With a continually growing list of over 160 recipes, gather resources such as plant fibers, wood and metal to create weapons and tools such as hand made crossbows, knives and hammers. As your tools wear out over time, use your crafting skills to repair them. Plants and Animals - Locate seeds to plant and grow vegetables, and head out into the wilderness to hunt animals once the cabinets in abandoned buildings are already plundered. Horde Mode - For times when you and your friends want a fast paced blend of combat, construction, shorter game play sessions and a chance to practice with weapons, Horde Mode places you in a small map area to defend against nightly attacks while the military support air-drops supplies during the day. Cooperative Mode - Tired of zombie apocalypses that are more about fighting humans than zombies? Team up with your friends to work with other survivors rather than against them, using group efforts to build settlements and safety.